Quote: 
"Change will not come if we wait for some other person, or if we wait for some other time. We are the ones we've been waiting for. We are the change that we seek."
–  Barack Obama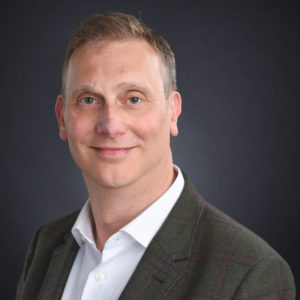 Who is Tom?
Tom provides business coaching in Brighton and surrounding areas.
Having worked in commercial organisations for 20+ years Tom has mentored and led a number of teams. He has experience of working in larger corporates and start up businesses. He has aligned teams across countries and teams to achieve success.
Moving to a global corporation Tom coached a team in three different countries, all of which had joined the organisation via an acquisition. Through a combination of face to face, one on one meetings, phone conversations and groups meetings the team quickly went through storming to performing, achieving year on year growth of over 300%
On moving to a start-up Tom combined the functions of different departments to ensure overall commercial success. This involved spending time with individuals and teams, coaching and showing them the benefits of putting new practices into play. This was ultimately successful and led to better team cohesion and an profit increase of 175%
Tom gets immense professional satisfaction from helping other to be successful. Having been 'on the coal face' in a number of commercial functions, and using experience to help others reflect on what and does work is something that is very rewarding indeed.
Tom's approach
Belief
Tom likes to help business owners who have belief in themselves, but need assistance in helping cut through the fog that is all too often present. These business owners are able to understand the need for coaching, and ensure the partnership is set for fantastic results.
Embraces change
Tom has been through many changes in his life – the good the bad and the ugly – both in the workplace and outside of work. He is a great believer in the Kubler Ross change curve. He is aware that changing can be a challenge, and some coaching sessions and subject may be tough, but there is so much light at the end of the tunnel. He knows it's worth pursuing.
Take fun seriously
Life is way too short to not have fun. We remember what makes us feel good, and what makes us smile. Tom subscribes to the school of thought that says that you are more creative when you are having fun, and that good ideas flow more freely than when you're enjoying the time or conversation . Tom is a firm believer that if it's (in the most part) not fun it's being done wrong.
Tom's Mission:
To help 1,000,000 people benefit from increased business performance, and create 100 millionaires.
Testimonials:
"Tom's innate drive, creativity, and commercial ability made him a key leader during our time together."
– Sam Garrity, CEO RocketMill
"The table and the five ways give you a feeling that there progress can be actively monitored. The focus on a clear destination and a 90 day plan has enabled us to feel that we are in control of where the business is going."
– Nicola Codd, BBP Solicitors
"The information is very clear and you can follow process easily. It does not have "Jargon" business terminology to confuse debates and discussion, nor does it have a plethora of acronyms to try and shorten language. It is a method which can be used in everyday business  successfully."
– Denise Jarman, The Glenmore Trust
"My ActionCOACH made me look at my business in a completely new way. It was like someone turning on the light!"
– Kate Gibson, KLG Accounting Services